Art direction for the launch of Três Fidalgas Beer. The first Brazilian Pale Ale beer is a tribute to the most inspiring and inspired neighbourhood in São Paulo (Brazil). With a deep work of historical research, we resuscitated through a beer label the heritage that gives life to this unique block in São Paulo. 
Creative Direction: Tiago Moraes
Design Direction: Felipe Ribeiro and Tiago Moraes
Research: Carlos Farinha and Mateus Potumati
Copywrite: Mateus Potumati
Visual Design: Felipe Ribeiro, Estevan Peli
Illustration: Fellipe Gonzalez 
Monogram design: Sergio Bergocce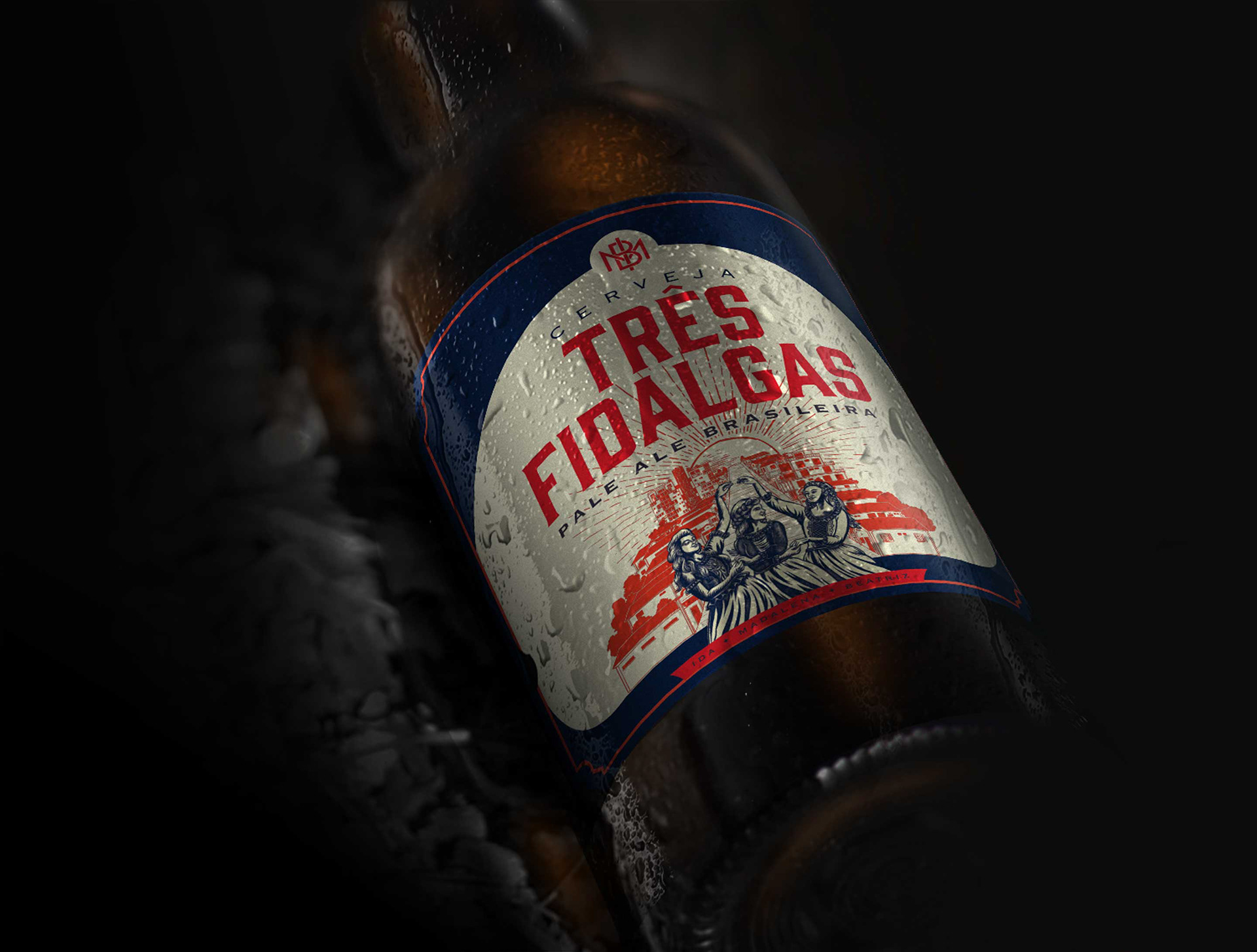 Homage to a neighbourhood
The legend says that during the 19th century the region where today is Vila Madalena was owned by a Portuguese heir. Father of three daughters, when passed away he divided his lands in three and left each part for one of his daughters and gave their names to these lands: Vila Madalena, Vila Beatriz and Vila Ida. 
Forever linked by history, these three neighbourhoods later became the most vibrant part of São Paulo, a place where the street food meets the high gastronomy, where fine art finds grafitti and where peace and party hard lives in harmony.
All the strategy, naming, design and communication was developed by Dabba aiming to create a true homage to this unique region.