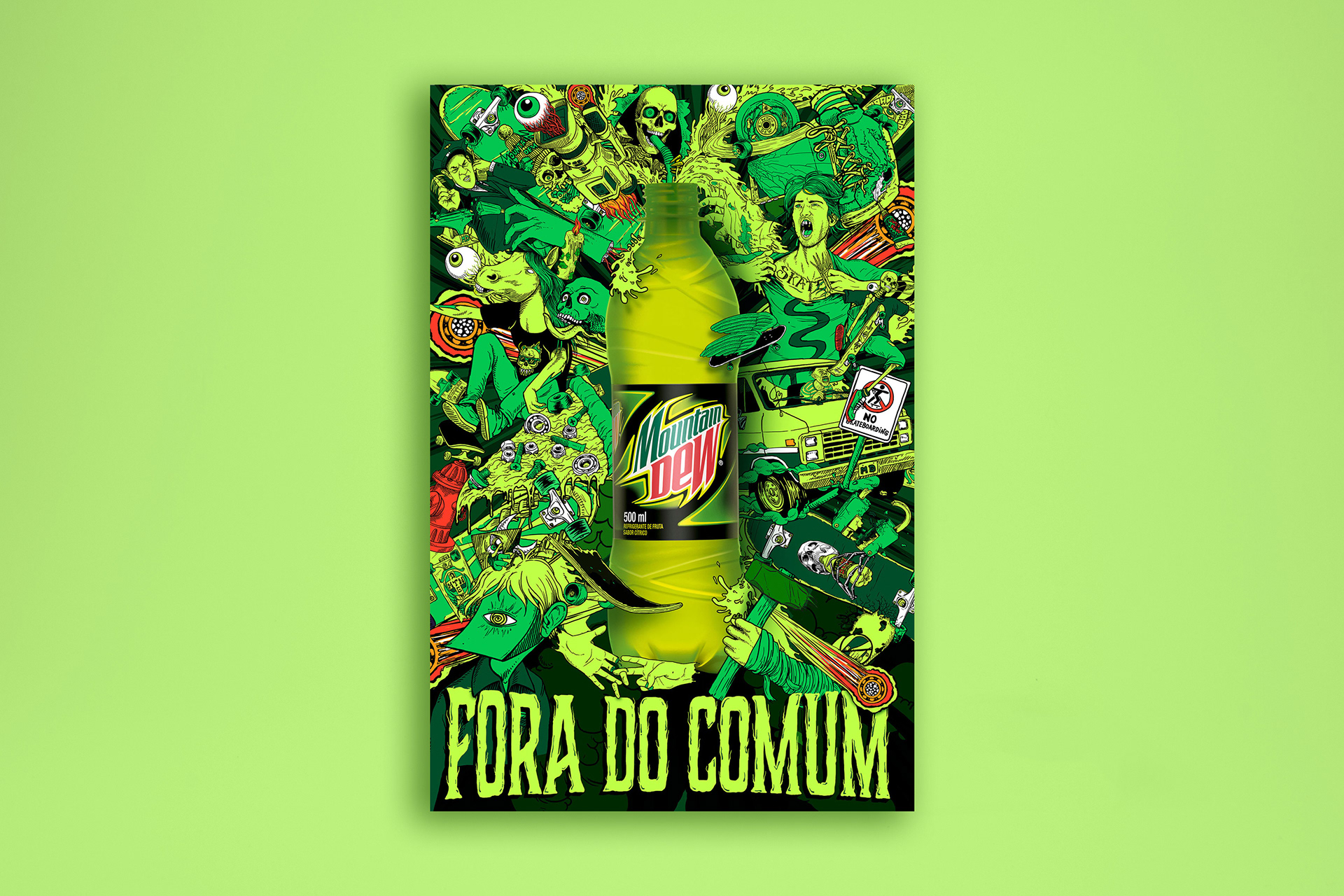 Mountain Dew Brazil Launch
All the visuals and concept pays tribute to a time when skateboarding lifestyle was taking the world by storm. Inspired on the iconic language developed by Californian artists like Jim Phillips, this key visual is both appealing to broader audiences as it is a feast to core skaters. 

Throughout the dreamlike neon visions at play in this "Fora do Comum" mindscape, trained eyes will find easter eggs like the "NO MALLGRAB", thrasher's "King of The Road" t-shirt ripper and the legendary VX1000 video camera. At the same time, bold neon and green pallets enhance product functionality and lust. 

By managing to translate core iconography into a crowd-friendly language, this Key Visual places Mountain Dew in the best of two worlds, revering the past with a contemporary lens, and thus looking forward to the future.
My role: Creative, Art Direction and Visual Design
Agency: DABBA 
Creative Director: Tiago Moraes
Copywriter: Mateus Potumati, Marcos DiGiaimo
Art Director: Felipe Ribeiro
Illustration: Fellipe Gonzalez


#ForaDoComum