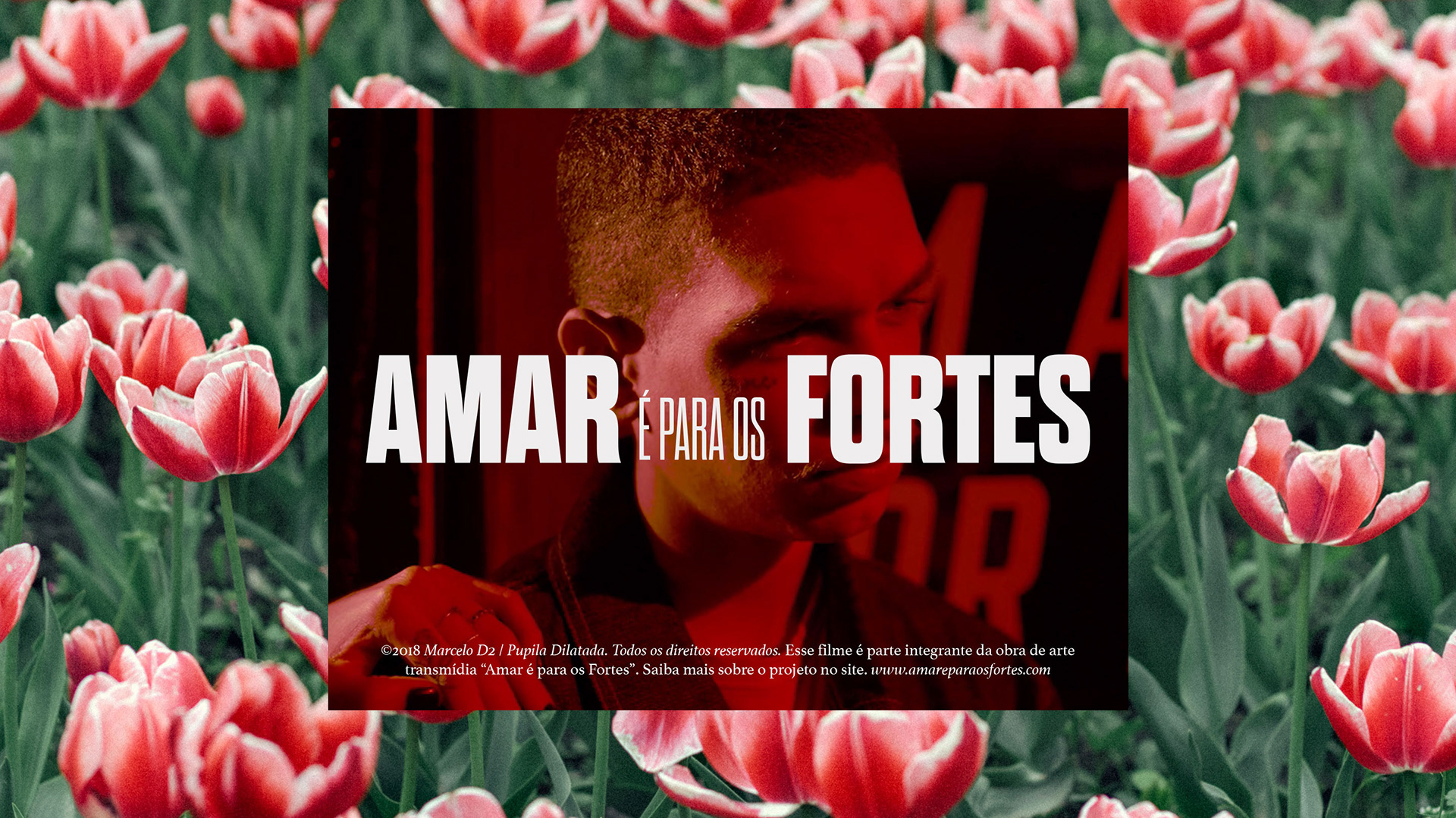 "Amar é para os Fortes" means "

Love is for the Strong Ones

". It's the 10th album of one of the most prominent hip-hop artists in Brazil:

Marcelo D2

. The album was produced by

Mario Caldaro Jr. of Beastie Boys fame,

while the film was produced, written and directed by Marcelo D2. The project is described as "a musical chronicle of Rio de Janeiro's reality: violence, drugs, friends and enemies, family, art, hope, love." 
Creative and Art Direction on the Album and Movie 2D visual concept and development.
Agency: Dabba - Studio: Viela Studio - Paris - Client: Marcelo D2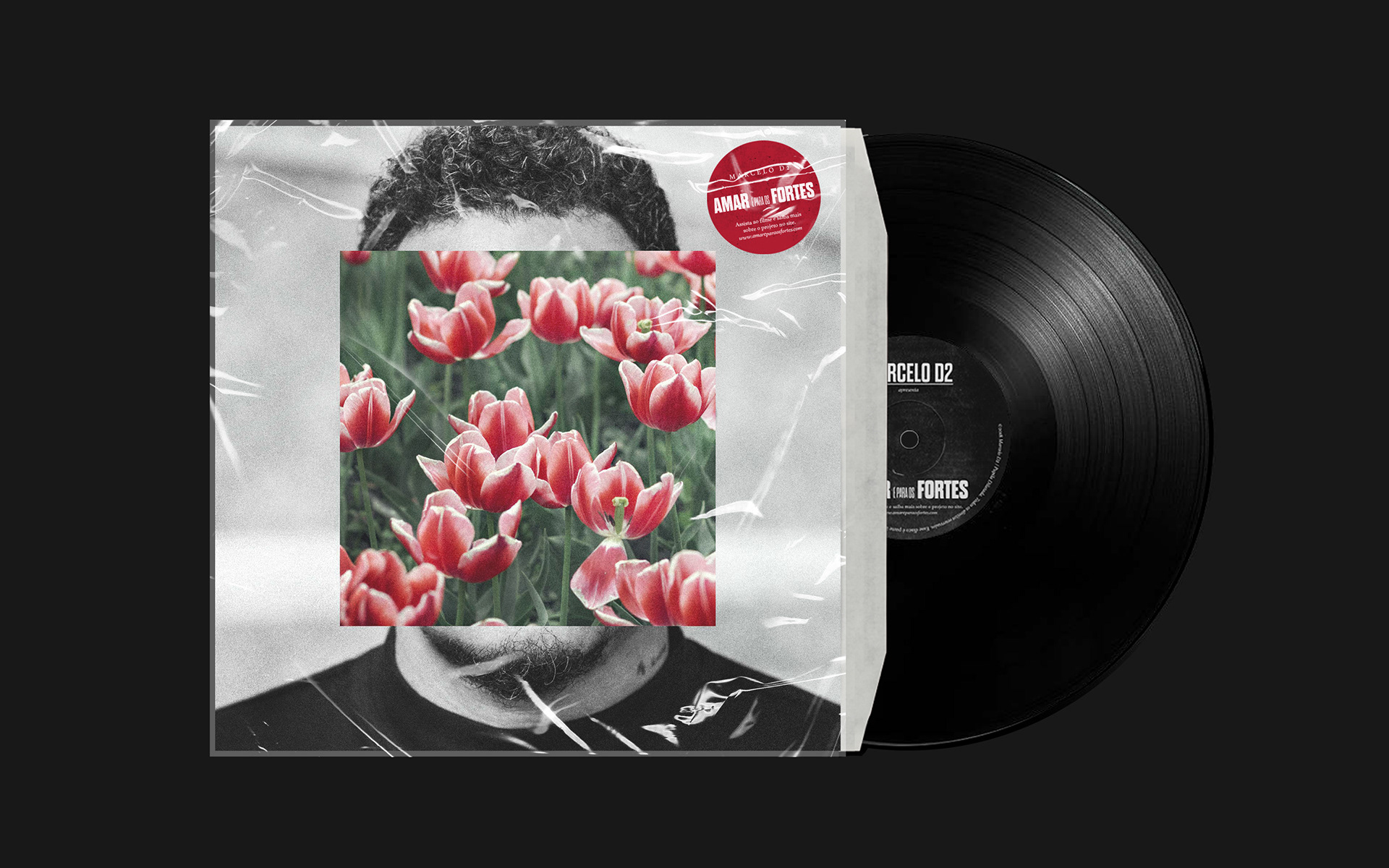 Described by the artist as "an album to watch," the story, based on his own, is a stylish street opera that illustrates arts role in social change.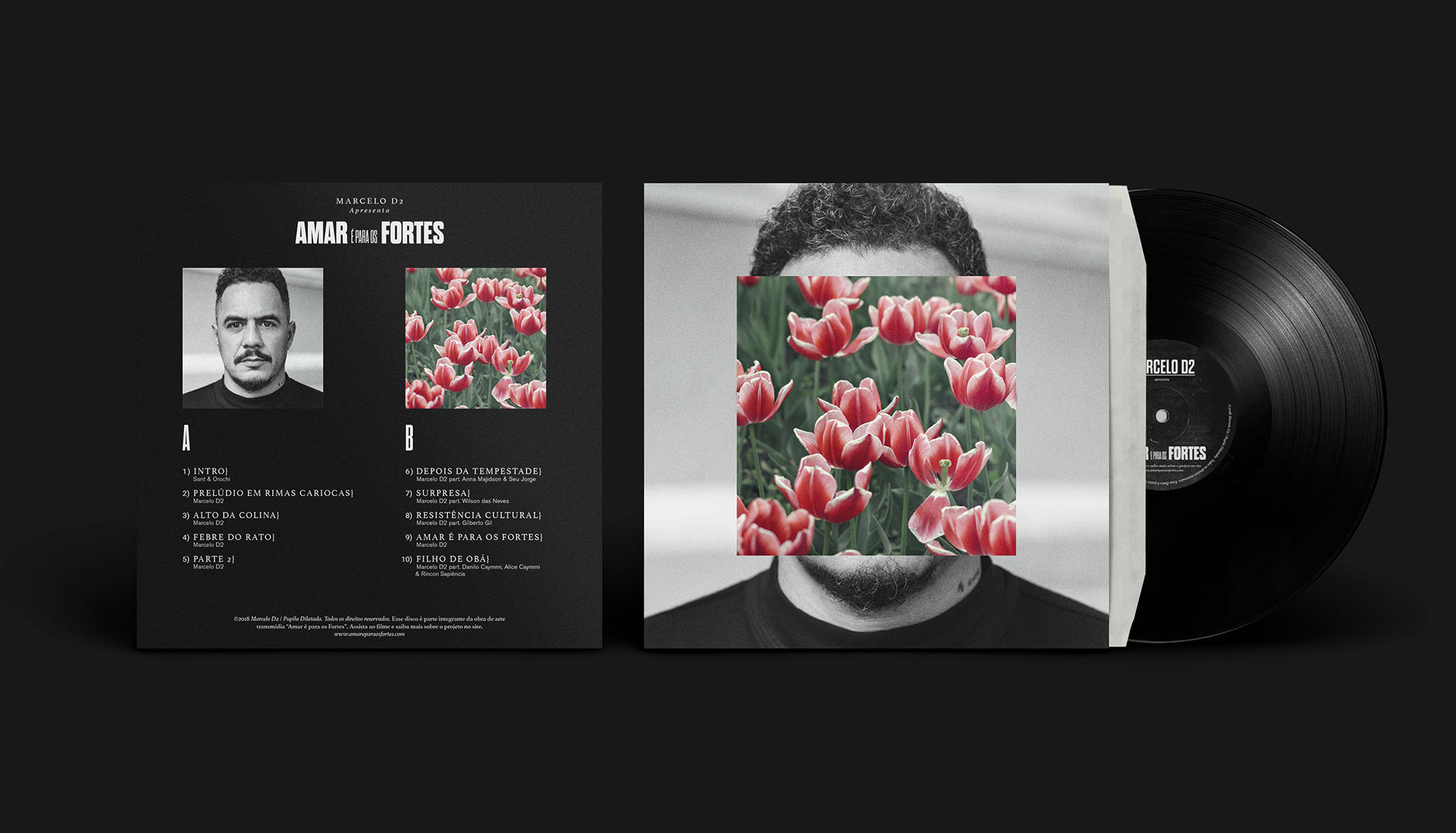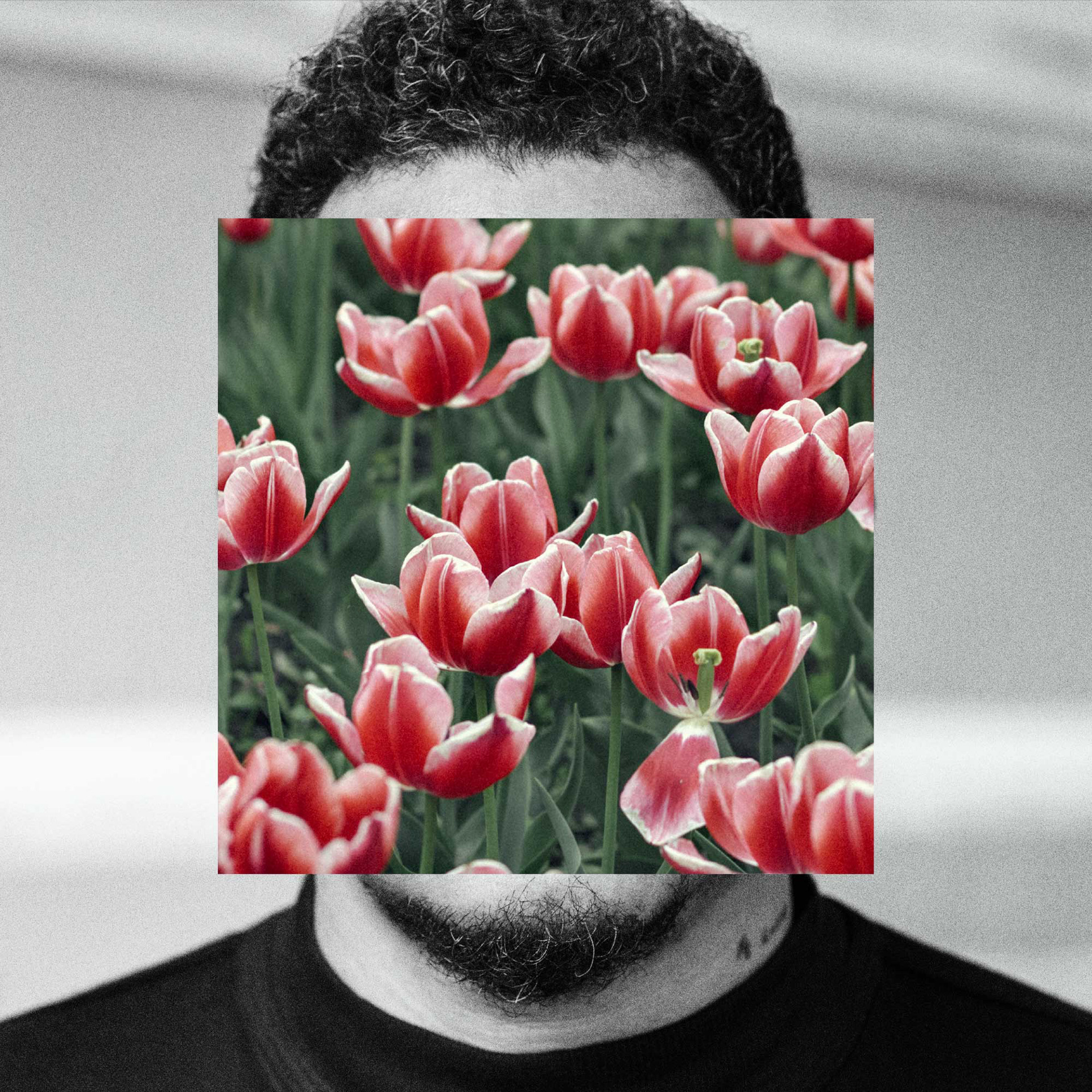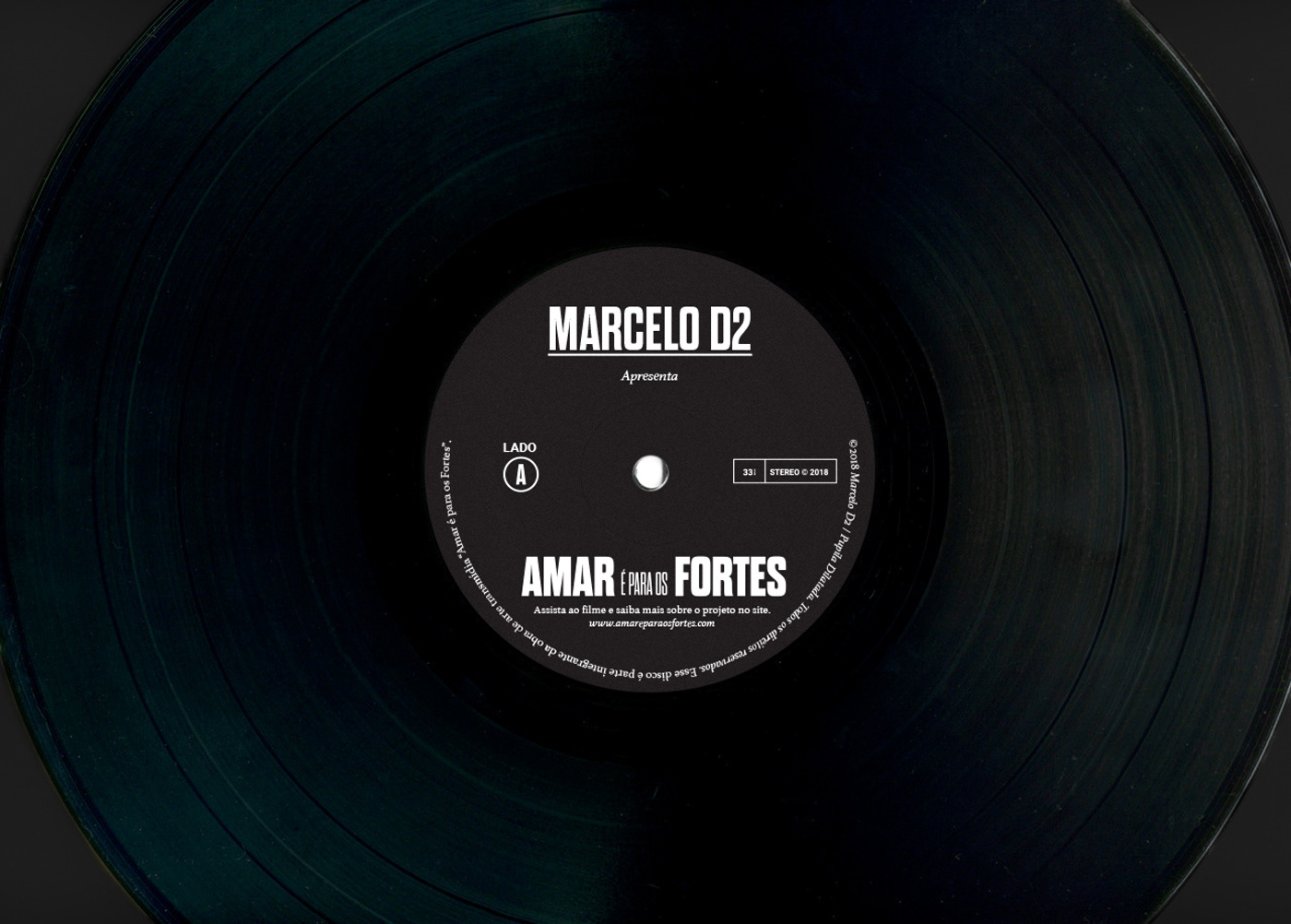 (or any streaming platform)